About Us
Family-Owned
Andrew and Angelica Rodriguez, a husband and wife pair of entrepreneurs, are the owners and founders of The Dallas Markets.  After years of business experience alongside of another, they decided to create an inviting space that entices people from Paulding County  and beyond to enjoy all that Dallas has to offer.  With their creativity and ambitious goals, they cultivated The Dallas Markets to bring more life to the city of Dallas, GA.
Our Goal
We strive to bring people together as we provide a place for community, food and fun.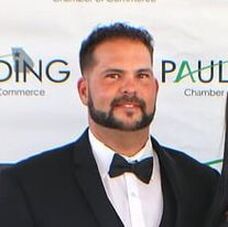 Andrew Rodriguez

Owner/Visionary

Andrew is a entrepreneur, father, husband, and co-founder of The Dallas Markets. He is incredibly ambitious, creative and goal-oriented. 



Angelica Rodriquez

Owner

Angelica is a entrepreneur, mother, wife and co-founder of The Dallas Markets. She is one to the most caring people you will ever meet, and her positivity radiates throughout The Dallas Markets!



Deliz Collado

Team Member

Deliz is a college student and niece of Mr. and Mrs. Rodriquez. She works as an assistant to Mrs. Rodriguez and aids with the digital presence of The Dallas Markets. She loves meeting new people, so do not hesitate to say Hi!



Martha Lowe

Operations Manager 



Rileigh Fleming

Team Member



Mandy Campbell 

Team Member



Jeanine Colvin

Team Member



Josh Zacharewicz

Team Member



Heather Corn

Team Member